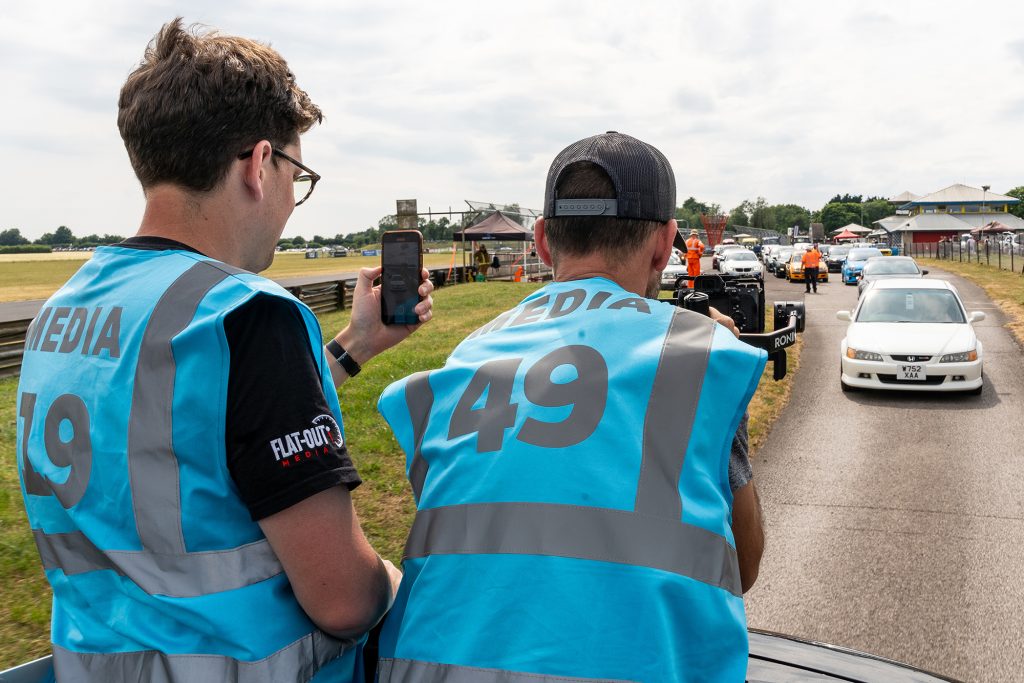 We recently found ourselves at Wiltshire's Castle Combe Circuit once again, this time to cover the venue's popular Summer Action Day event in the form of creating the official video, supplying some official imagery and managing the social media accounts throughout the day.
Like with all Combe events, the promotional social media campaign was managed by us in the lead-up, so it was great to see thousands of attendees flock to the 1.85-mile race track on the day of the event.
We also carried out the judging for the Show & Shine and Top 50 categories on the day, meaning it was a super-busy one from start to finish!
You can watch our official video now below.
Thanks to Davy from Driven Automotive Media for the shot of Sam and Adam in action.