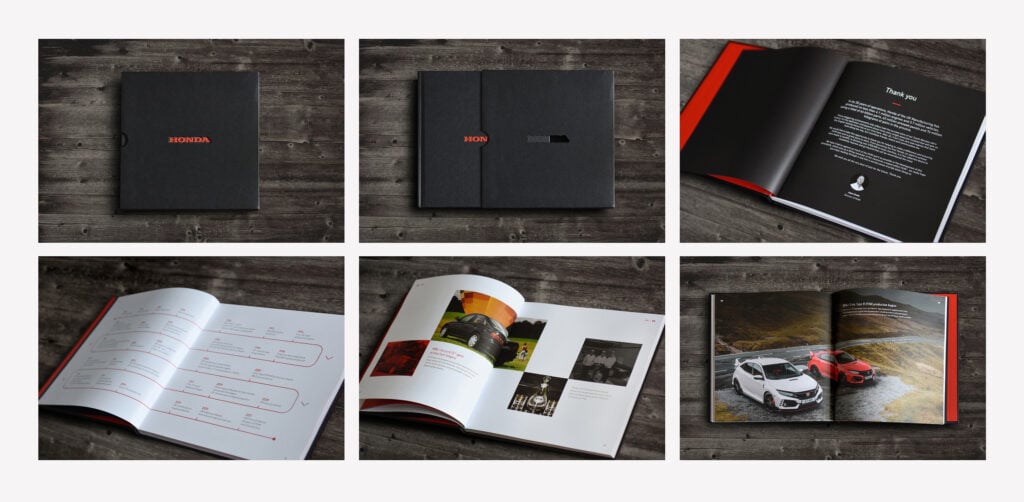 2021 has been an emotional year for Swindon-based Honda of the UK Manufacturing, as the car plant finally shuts its doors after producing over 3.7 million vehicles in the last 35 years.
We were honoured to be tasked with supplying the copy for a commemorative 123-page hardback book – copies of which were eventually given to each of the 3000+ employees following their final shifts.
The timeline-style photo book includes key milestones and anniversaries seen at the factory over the last three-and-a-half decades, and required a particularly large amount of research through historical archives to ensure perfect accuracy.
We wish the entire Honda of the UK Manufacturing workforce the very best of luck in the future.