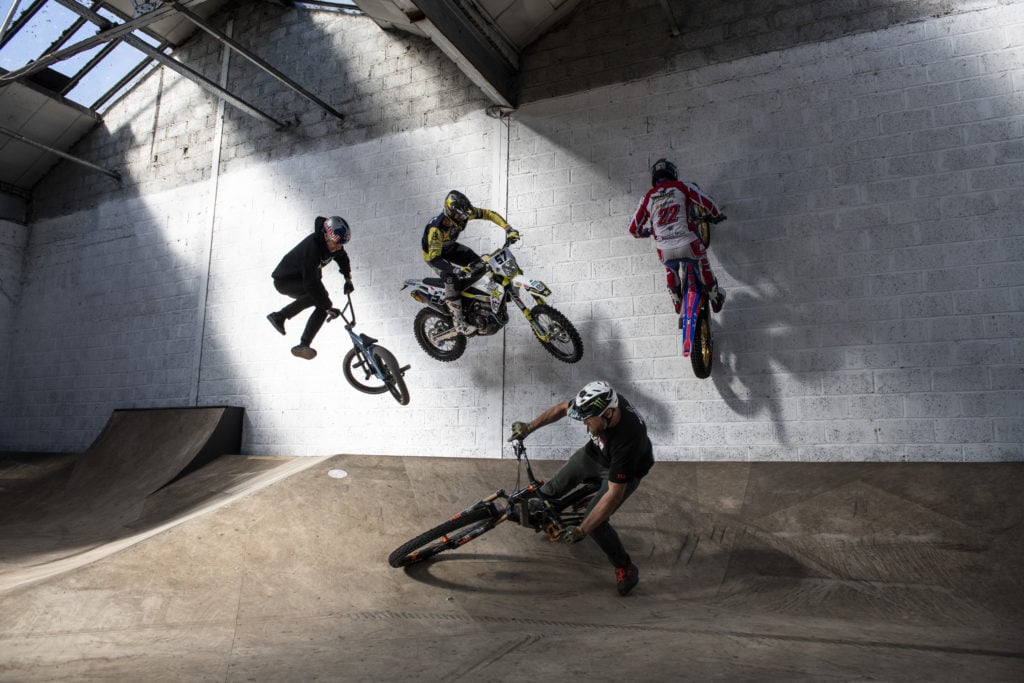 We were recently asked to provide still images to go alongside the latest big video release from Leighton Vans.
Hiring a skate park in Glasgow, the team invited famous names from the world of two wheels such as James Dabill, Kriss Kyle, Steve Peat and Billy Bolt along, to play a game of 'Bike' like no other!
Check out a selection of the images below and watch the video by clicking here.