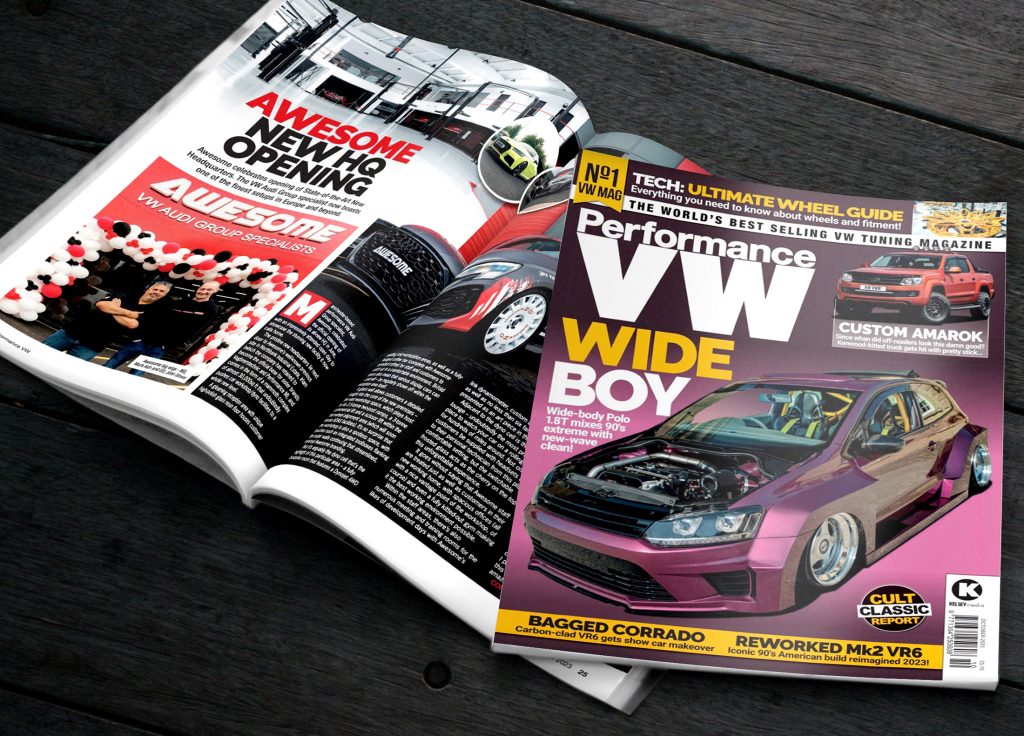 Seeing as the two founders of Flat-Out Media used to work full-time within the car magazine world, it's always a pleasure to continue working alongside these publications when we can.
The recently launched October 2023 issue of Performance VW magazine features plenty more editorial work from the team.
First up, we supplied the wording for a seven-page feature on a modified VW Amarok (with our close friend Nick Williams on photo duties).
There's also a double-page-spread on our client Awesome's new HQ opening, based on a press release that was sent out to our database of automotive media contacts for the company shortly after the official opening day.
Flat-Out Media prides itself on effectively offering such a wide range of editorial, marketing and media services, specifically to the automotive industry. Please click the 'What We Do' tab to find out more.